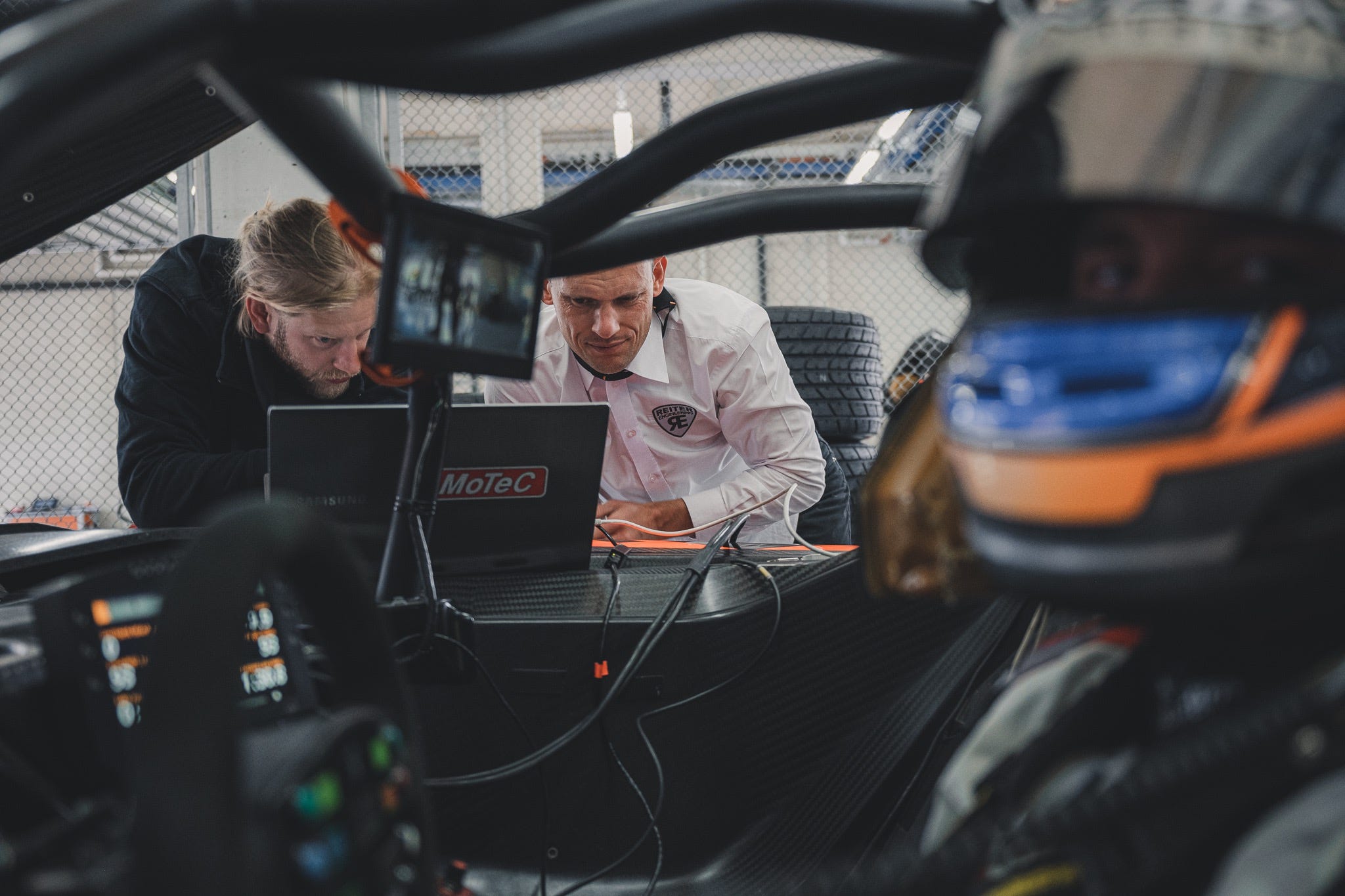 Vehicle and product development
We are specialised in the conceptual design, construction and calculation as well as prototype construction of GT motor sports cars up to their racing use.
Component design and prototype construction
We use CATIA and CREO programmes for our designs. For flow simulation (CFD) we use OpenFOAM. For prototype construction we rely on the excellent skills of our experienced employees.
Project Management
We are at your disposal for various development topics. Our strengths lie in the area of cost optimisation and time management.
Motorsport homologation and registration
For almost 20 years we have specialised in FIA GT registrations.
Performance
We offer you the use and supervision of various projects on the race track and in the road sector.
This includes data analysis and further development by experienced data engineers, customer support worldwide, our own as well as third-party products and vehicle support in professional motor sports.
Motorsport Electronics & Software
We are total system developers of embedded mechatronic systems in racing.
Our services range from hardware development to software development and mechanical design of the systems.
Engine Costruction
The demands on motorsport engines are increasing year by year, that is why we, REITER Engineering, are expanding this competence with focus. Current technology trends such as electrification or downsizing are implemented by us for motor sports.
Gearbox Construction
We have been at the forefront of the motorsport industry for decades. We produce high-quality gearboxes and components for extreme racing conditions in a wide range of categories.